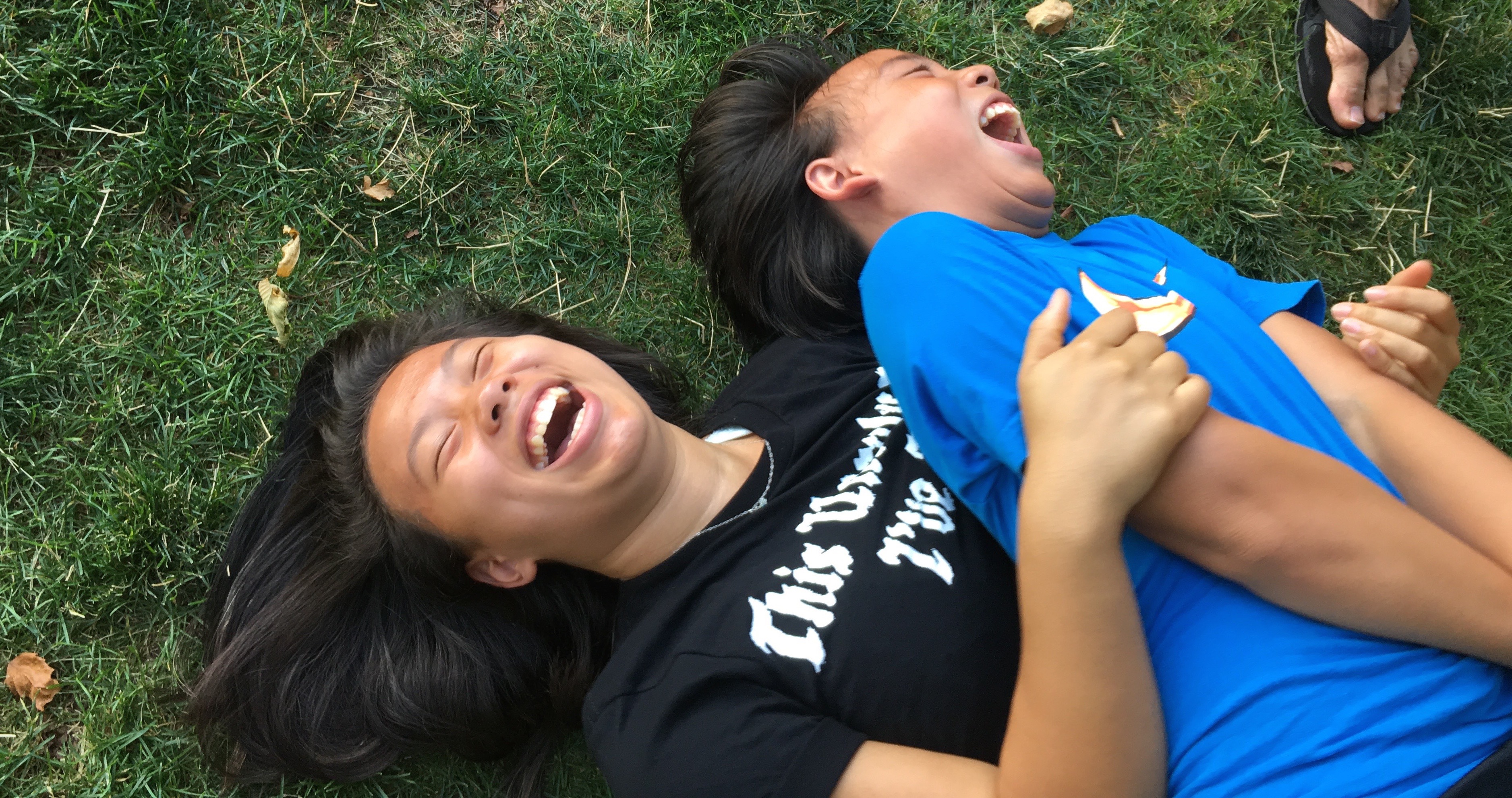 Yesterday morning, being Mother's Day, my husband and kids asked where I wanted to go to celebrate. I told them I just wanted to stay home on that rainy day, and cocoon with them in our family room. I was in my PJs and I just wanted to relish my time with them. I had just returned from a funeral for a dear family friend in NYC who had lived to the ripe old age of 102. It seemed that what really mattered in the end, was his family. That stayed with me.
Every once in awhile we can steal a moment from time and freeze it. I did that yesterday. I studied my son as he sat reading his book, nestled in the sofa, intentionally sitting close enough to me so that our feet met. His face and body at 12 years of age. Growing hairs of a mustache, the cracking voice. How much he has evolved from his toddler days; yet, how much he is who he's always been. He's an earlier riser like me, so it was a stolen moment to be in solitude with him. We've sat together while I meditated in the past.  Time has a different quality in those moments, as was this moment.
My daughter sauntered into the kitchen/family area an hour later, ever so slowly, having finished a weekend of dance performances and well deserved hang out time with friends. At 15, she's is experimenting with her identity, test driving her core values and expressing her passions. It's a different dance as a parent of a teenager. Not easy, and I love it. Self-discovery is never simple and it shouldn't be. It's a privilege to sit and talk with my daughter, in both her excitement and struggles, to support her in this process of self-definition. It's amazing how the values we have long imbued in her are now being actualized as independent decisions she makes. It's pretty wild to be a parent, to be in an unknown human journey, witnessing how human values and family norms actually evolve from seeding to experimentation to formation in one's child.
I studied my children yesterday as they sat with me in the family room, as a still life artist does with the landscape in front of her. As I experienced that moment of motherhood, a sanguine feeling overcame me. This moment — so simple, so natural — may never have been.
When I was 34, the youngest vice president at Polaroid running a half-billion dollar product portfolio, I was at the apex of my corporate career. The future seemed so bright for my career. Yet, quietly lurking and haunting me was the fact that I'd been trying to become a mother for 3 years and the prospects didn't look good. It's unnerving when a fertility doctor tells you he doesn't know why your outcome doesn't match the "typical" woman. It was unhelpful for him to tell my husband and me to travel less so we can have sex more often. It was humiliating to be prodded and tested in a process that seemed like I was in a sterile science lab. It was disheartening to have lovemaking become a production process.
More than anything was how frightening all this was. For a woman who wasn't ever intent on becoming a mother, I was stunned to experience the internal craving for motherhood. It wasn't rational. It wasn't planned. I came to understand later, that it was a calling from a place of my soul. I was used to planning and achieving my goals. If I strategized creatively, tried harder, I had been successful in creating intended outcomes. This tried-and-true process was failing miserably and I was beyond being intact. Of course, I mastered my game-face at work so no one knew of my internal struggle and tears. I never mentioned any desire for motherhood in the office. As the only woman on the team, about 10 years younger than others, I knew better than to risk my career and mention my slightest curiosity to be a mother. So I lived a life of duality. The strong, up-and-coming young executive making things happen by day. The distraught and broken woman who felt useless and hopeless by night.
Desperate, without answers in western medicine, I went back to my roots and sought an acupuncturist to help me in my endeavor to become a mother. I also saw a life-affirming and paradigm shifting therapist to keep me sane as I lived this two-sided life. The ah-ha moment came during one visit with my acupuncturist. She was taking my pulse. It's not the typical pulse for blood pressure. She was taking a pulse of my energy. She said, "you have no Yin energy. That's why you can't get pregnant." I had no idea what she was talking about. She continued, "Yin is the feminine energy. All you have is Yang energy. All you have is male energy. You have no energy to create a child." I was stunned and confused. It took me months to not just hear, but to understand what she meant.
Looking back, I realized that for years, I had succeeded by being asexual. I knew I was a woman, I loved being a woman, but I knew that a petite Asian woman wouldn't do well in corporate if I stayed "small". I had been tutored on how to look bigger, have more presence, be more heard. Success was my brand and so I diligently studied successful leaders (male and female) and took on their behaviors and energy. While I always maintained my core values and my sense of humor, I consciously evolved so I would never be mistaken for anything but a corporate leader. After having been mistaken for a prostitute (because I was standing in the lobby late one evening of a 5-star luxury hotel while on business in Asia), having been propositioned in a business banquet to be taken to his "men's club to be shown around", and having been mistaken for a assistant though I was the VP, I had learned to toughen my presence so I would be taken seriously. The energy to exude that personality came at a cost, it seemed.
What came after that reveal by the acupuncturist, was one of the toughest decisions in my life. At some point, I knew that my path forward was an either/or. I was either going to pursue motherhood and jump off the ledge into the abyss or I was going to continue climbing in my career and be childless. My husband, supportive as always, was behind me on whatever decision I made. I examined every option, talked it through with my husband, therapist and spiritual mentor. How was I to choose? I loved my work. I was at the top of my game. I was on the path to the American dream that had been the hope and vision of my immigrant parents.
I finally confided in my mentor, a corporate vice president, reporting to the CEO, who had worked for decades at Polaroid and sponsored me to become the youngest VP. A most compassionate human being, he shared his wisdom in few words, "you can always have a career, Judy, but you may not always have the opportunity to be a mother." Somehow that sympathy and permission, shifted me.
As I was tormented about how to proceed, I had another epiphany that eased my decision to jump into the abyss. It had been 6 years since the sudden death of my father, when I was 28. What I missed most was my "kitchen table conversations" with my dad. His presence. His love. It came to me, that the only way I would have children, the only way I would want to mother at the soul level, was to be able to be present with my children. My previous vision of nannies taking care of my children while I worked and traveled, was simply no longer valid. It wasn't a logical revelation. Something in my soul told me and I beckoned its counsel.
I gave 4 months notice. Launched Polaroid's first ever e-business. Told everyone the truth. And left my corporate life.
2 months later, without any intervention, just good old lovemaking, my daughter was created.
Much has happened in the intervening 15 years. Choices, dilemmas, longing for the road not taken.
Yet the gifts I have received, in Alyssa and L-J, are beyond words. To have been present for their lives, from baby, to toddler – grade school, middle school and now high school – is a gift that has deepened my mission in life. I made the choice to experience the mundane everyday stuff of raising a child, and in so doing, I feel a connectedness to them I couldn't imagine being without. Because of those rather dull moments of picking up blocks, staying awake when I was bored stiff playing another round of hide-and-go-seek, I can now read my children and know what they are thinking without them uttering a word. I feel their rhythm in a way that is beyond intellectual cognition.
Because of my children, I have opened my heart and become a more empathetic and connected human being. I have become an amazing multi-tasker and prioritizer. I understand, firsthand, having to make complex decisions that have no right answer. I have become a more whole and effective leader because I am a mother.
My career isn't where I thought it would be. Sure, I still have moments of longing for the corporate leadership life because I know I would have enjoyed it. But unexpectedly, I founded a business, doing the work of career/life transition coaching and cross-cultural understanding that I think is actually my life calling. Go figure. Get lost to be found.
I know we all have a calling. For some of us, it's clear from day one. For some of us, as for me, it took toil, torment and a leap into the abyss to find the very experience of life that I had been seeking. I am the lucky one.
And you know the other surprise, crossing over 50, having kids who will launch in less than 10 years? That my lifelong vision for impactful leadership, at a meaningful and global level, is still very much within reach.  Just a different timetable than my younger self had imagined. In the end, perhaps nothing was lost after all, only gained. I'm more prepared than ever. The next chapter is still in the midst of being written. In the meantime, I savor the moments now, given how ephemeral all life moments are. Before long, my two children will be out of our home and I will miss the everyday clamor and presence of my kids milling around my orbit.
So thank you Marc, Alyssa and L-J. Thank you for allowing me to know life more deeply and empathetically. I am more joy. I have more meaning…because I am, a mom.