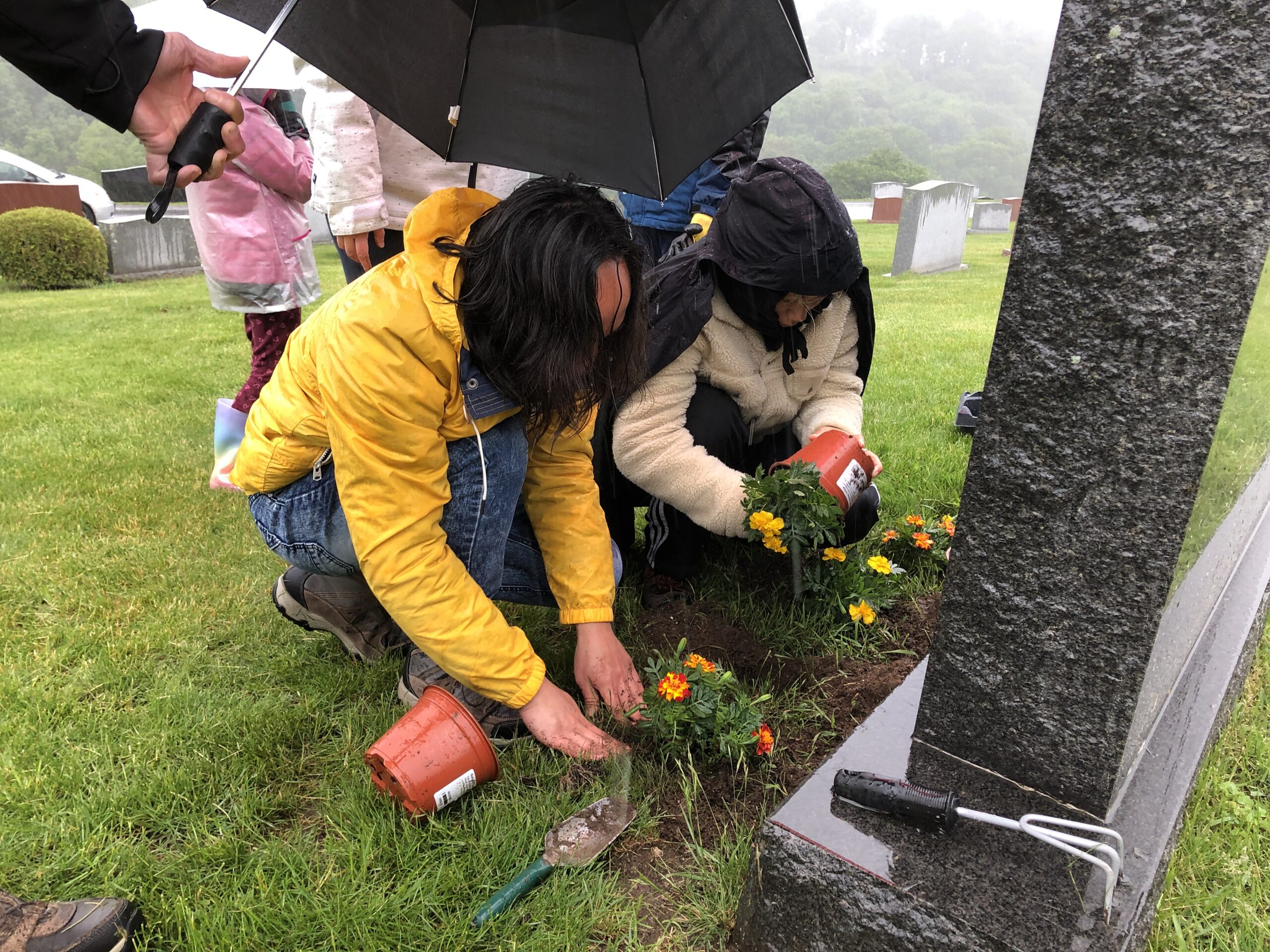 …The day finally arrived this Memorial Day weekend when the four of us and Popo dared to venture out together to visit my father and brother in New York, the first time in over a year. It was cold, windy and wet, but my 87 year old mother determinedly walked to her husband's gravesite and read the poem she wrote for him that's etched on the tombstone. We lit incense, bowed in respect and ran back to the car as lightning and thunder reverberated through the skies. After all the sadness, loss and separation, we returned to each other through this family ritual, marking the passing as well as the continuation of our shared journey.
I realized our good fortune when I went to vacation in Greece a couple of weeks ago during their bailout discussion with the EU. I've heard about the Euro crisis on the news these last few years regarding Greece, Spain and Italy. But now, it's more than the conceptual understanding from reading the Wall Street Journal. It's a lived understanding as a human being.
Welcome to my first video blog were I talk about taking steps toward your dreams!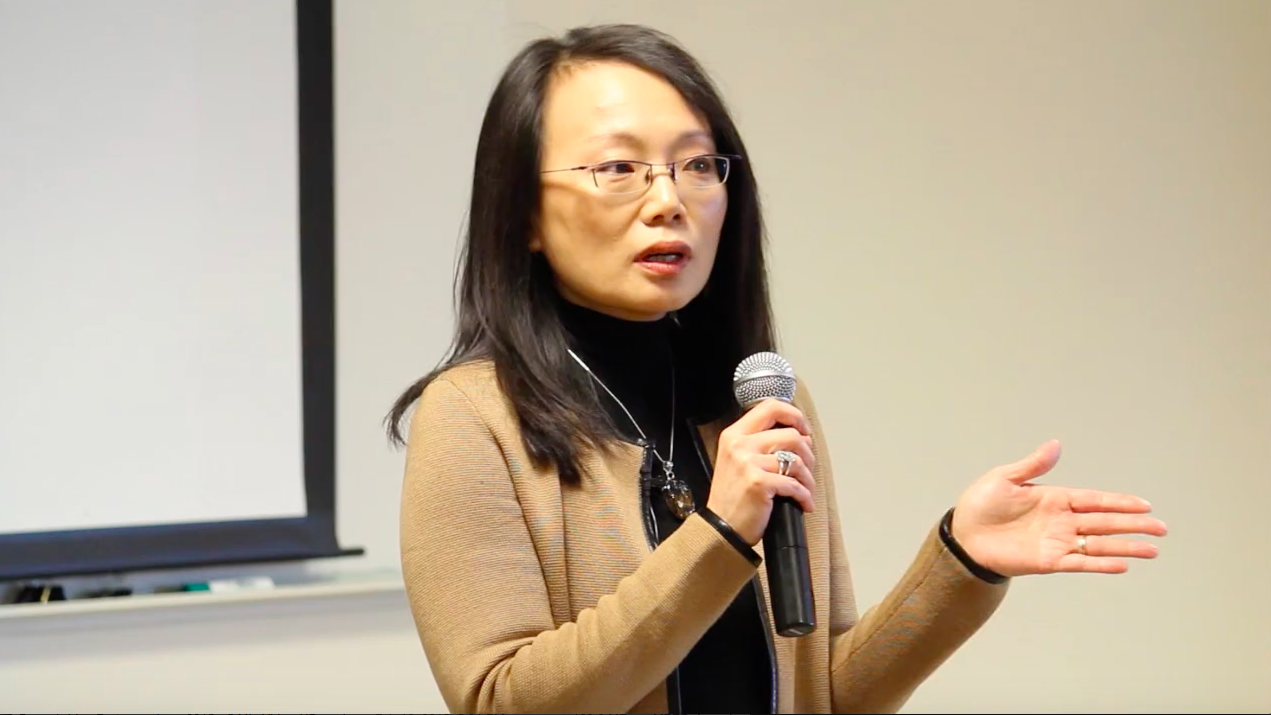 Judy Shen-Filerman speaks at the NECINA Career Conference on January 31, 2015. As the keynote speaker, she discusses the mentality and cultural competence that it
At this time of the year, when the American calendar has started the new year and the Chinese new year is imminent but not yet
Like all habits, the habit of gratitude takes discipline, practice and patience. It has taken me years to develop into a person who can appreciate the small things in life that gives me joy. My husband will be the first to assure you that my five-alarm fires are still alive and well in my life. For sure they are still there. But with practice, I've counterbalanced that natural tendency to worry with a newly developed tendency to appreciate. And as a result, I truly believe I live a happier life, a more effective life and hopefully, a life that extends more positivity to the people with whom I interact in the world.
Some twenty years after his death, as I do work in intercultural and leadership coaching, I understand his life through a different lens. I see now that my father yearned to belong at work. He wanted to be more than just a systems specialist. He wanted more than to just clock in and bring home the check. For all the hours he spent at work, he wanted to be part of the community – sharing, talking, engaging – more than the perfunctory, "how was your weekend" pass-by glance. I look back and realize that my father's work existence must have been quite lonely.
Over the years as a coach, observing myself and my clients, it's become clear that passion can be misunderstood. We generally think of passion as overt, provocative, bigger than life. Somehow we believe our passion can consume us if we are not alert. It can lead us to wayward paths. It's almost irresponsible. Yet I've observed passion to be deep, mature and patient.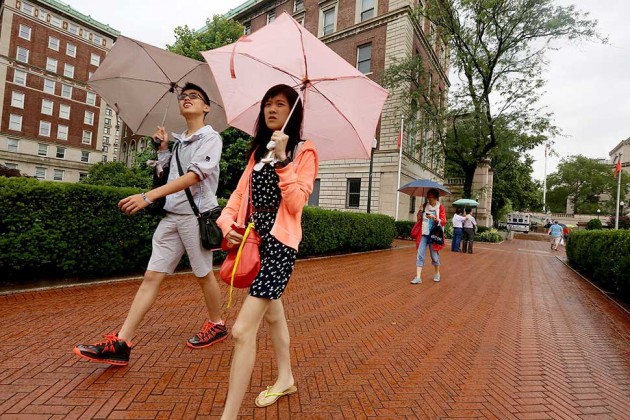 By Julian Sparks July 24, 2014 Students from abroad who study at U.S. business schools often struggle when it's time to land a job. Increasingly, B-schools set
by Andy Molinsky  |   8:00 AM July 15, 2014 One of the most popular pieces of advice that people receive when operating across cultures is, "When
By Cory Weinberg  June 06, 2014  (Corrects spelling of Darden faculty member's name in fifth and sixth paragraphs.) When business students are instructed to comb through case